The SMS Group is celebrating its most successful year ever with two large marine refurbishment contracts - one gained at Seawork.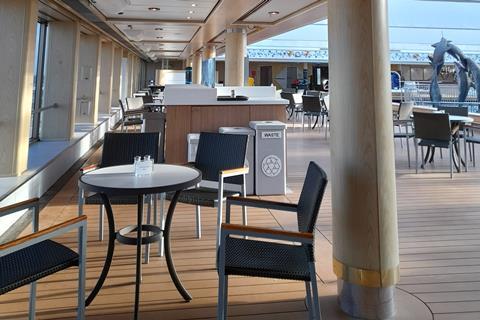 To crown the year, the company has also been shortlisted for the highly acclaimed cruise 'Refurbishment of the Year' award by the Cruise Ship Interiors Expo.
"We've had a tremendously positive year with several new customers coming onboard, two new landmark contracts – one of which we received at Seawork – several new starters and exceptional project successes in the cruise, ferry and defence sector," said Dan Lockyer, head of marine refurbishment for The SMS Group.
Business growth
Lockyer added that works of varying sizes across the marine industry are helping to support the growth of the business and the maturity of the delivery team.
At the beginning of 2023 SMS will be undertaking significant works for the Royal Navy and for two major international cruise lines.
"2022 has seen us achieve two major milestones: genuine maturity in our supply chain and proven delivery across multiple projects, simultaneously," said Darren Smith, head of business development.
"This will allow the business to further scale in 2023 and onwards. As the liquidity within our core customer base rebounds post Covid we look forward to supporting larger projects and continually developing our customer base."
The Refurbishment of the Year award, shortlisted by industry experts and decided by an industry vote, will be announced on 1 December, the final day of the two-day Cruise Ship Interiors Expo, where SMS is exhibiting.
SMS was shortlisted for the award following its work for the Holland America Line simultaneously on the Volendam and Zaandam in Cadiz.
The programme of works included bulkhead and deckhead repairs and renewals and the tiling and 'rejuvenating' of public washrooms, bathrooms and showers. It also included wallcoverings and resprays, new flooring and furniture reupholstery.
At the project's peak, more than 50 industrial trades made up the multi-skilled team, including electricians, tilers, decorators, plumbers, fitters, joiners and dedicated labourers.