Eidesvik Offshore has made management appointments with a zero-emissions shipping strategy in mind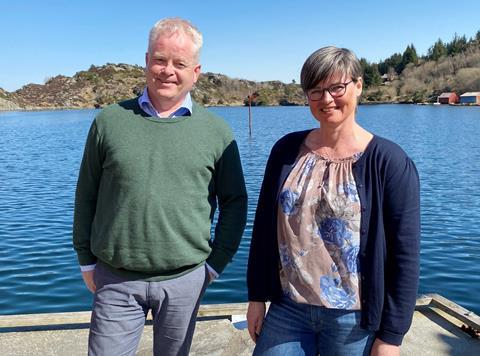 Eidesvik Offshore has appointed Arve Nilsen as its new chief operating officer (COO) and Ellen Sofie Ottesen as its new chief technology officer (CTO).
"Arve has the extensive maritime competence and management experience needed to secure our operations continue with the same high quality that we are renowned for," said Gitte Gard Talmo, CEO and president of Eidesvik Offshore.
"Eidesvik shall be a technology competence centre for new vessel solutions and green fuels. We are continuously exploring new technologies that will reduce our emissions and the CTO will oversee our portfolio of projects and initiatives,"
Zero-emission strategy
Following his new appointment in June, Arve Nilsen moves from the position as technical manager at Eidesvik with responsibility for technology, purchasing and IT.
He has more than 30 years of industry and technology experience and has been with the company for 13 years. As COO, he will have the overall responsibility for the operations of Eidesvik's fleet of advanced vessels.
Ellen Sofie Ottesen comes from the position as director of sustainability in Eidesvik and has 25 years' of experience within the maritime industry. During her 15 years with Eidesvik, she has held various management position such as fleet manager and head of Eidesvik's newbuilding department. She will take up her new role with immediate effect.
The CTO role is a new position within the company, created to support the company's strategy of positioning itself at the front end of the development of zero-emission shipping solutions.
Eidesvik has installed battery hybrid solutions on 11 out of 12 of its vessels in operation and through its ShipFC project the company aims to make its Viking Energy ship the 'world's first' offshore supply vessel to operate on ammonia as fuel.