Long serving Seawork exhibitor H.Henriksen AS has entered a strategic partnership with Maritime Tactical Systems, a specialist US manufacturer of unmanned surface vehicles (USV).
The global strategic partnership combines H.Henriksen's Maritime Unmanned Systems (MUS) launch and recovery (L&R) products and systems with Maritime Tactical Systems, Inc.'s (MARTAC) industry leading innovative MANTAS USV.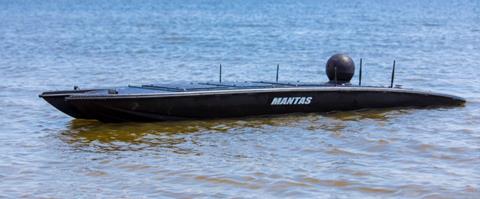 With launch and recovery of maritime USVs playing an increasingly critical role in the utilisation of unmanned maritime systems in military, commercial and scientific markets, end-users recognise that many USV implementations are abandoned or underutilised due to the inability to effectively deploy and recover in mission-critical situations.
Launching and recovering USVs in maritime environments represents a major impediment to USV adoption. The MARTAC-Henriksen partnership brings together deep skills in high performance USVs and launch and recovery technologies to support customers' successful USV missions while reducing operational risk.
"Partnering with MARTAC to deliver comprehensive unmanned maritime surface solutions for our clients will allow us to provide the very best business, programme and product strategies on which we'll conceive, design and build the next generation of unmanned maritime platforms," said Henrich Henriksen, President, H. Henriksen AS.
"Together, working as one team, we will unlock the full potential of the maritime unmanned surface vehicle market to both our customers and markets."
Visit H.Henriksen AS at Seawork International on stand D11.