Strategic Marine has ordered extra Caterpillar engines to try and avoid vessel production delays.
Severe supply chain disruptions have prompted the Singaporean specialist shipbuilder and fabricator to think ahead.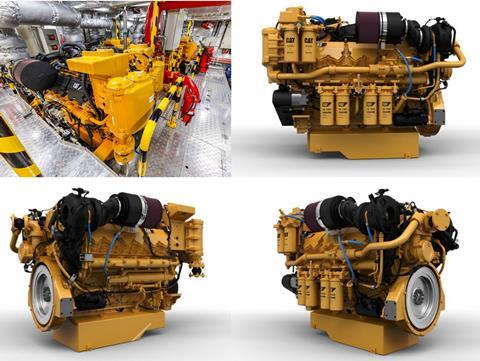 Fifty C32 ACERT IMO III engines have been ordered from an authorised Caterpillar dealer in Singapore, PT Trakindo Utama, to allow Strategic Marine "to significantly shorten its production timeline for new vessels, and ensure visibility to the supply of fast crew boats and crew transfer vessels – which are among its core offerings", the company says.
Lead times across the wider maritime industry have soared to an estimated 70 weeks, Strategic Maritime says, a massive increase on the typical average of just 15 weeks.
"Clients will also benefit from pricing and delivery certainty, as vessel costs have been locked in to hedge against rising prices," says the company, which claims demand has not slowed down from Europe or Asia for its vessels, with a deal just signed for six vessels and another six potentially on order.
"We are constantly assessing the market and exploring ways to reduce delays surrounding critical equipment for our projects and ensure continued timely delivery of our projects," said Strategic Marine Chief Executive Officer, Chan Eng Yew.