Tugboat giant Svitzer has appointed a new managing director for its UK operations to replace interim MD Kasper Karlsen.
Michael Paterson has joined from Gpovia Thameslink Railway, where he was operations director. Before that he served in the Royal Navy for 26 years.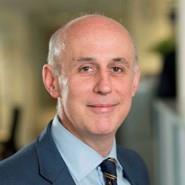 "I'm delighted to be returning to the maritime sector," he said. "Shaping the future of Svitzer as a unified UK cluster team will be a rewarding and demanding challenge. I look forward to working with my new team to continue building a great customer service ethos, drive more efficient UK operations, and continue to strengthen our position as the UK's leading towage provider. I'm excited to be part of an organisation that is focused on sustainability and decarbonisation."
The move comes a couple of months after the company merged its UK north and south clusters in an effort to increase operational agility and optimise service delivery, it said at the time.
The unified cluster will support improvements in reporting and operational agility by establishing a single UK management team. Port Managers, Cluster Technical Managers, the head of UK Crewing and the head of the UK Customer Service Centre will now all report to Paterson.
Earlier in the week, Svitzer created a new 'Head of Transformation' role to which Sabrina Weymiens was appointed 'to spearhead Svitzer's transformation journey and keep the company on track as it tackles decarbonisation and delivers superior customer service'.