A consortium has been awarded cash to put together a prototype crane for use in installing rapidly growing wind turbines.
Tetrahedron is working with Jack-Up Barge BC, TNO, Shell and GE after a grant was awarded by the Dutch government along with a loan and investment from unnamed sources.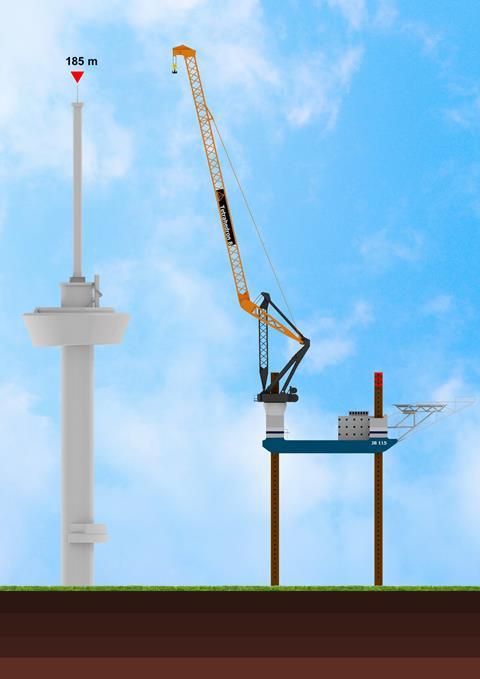 At the moment the company is not giving many details of its new crane, other than to say it will be a leg-encircling crane transported on a jack-up barge that can 'lift higher than a conventional luffing boom crane on the same foundation'.
"This will become apparent as a sky-scraping structure when the prototype will be completed in 2024 in the Netherlands," the company says.
"The prototype will be built to measure key aspects of the Tetrahedron crane's structural behaviour, verify the design and test its resilience against hot-topic phenoma such as crane-deflection and a sudden loss of load. Moreover the full-scale Tetrahedron prototype crane is a proof to the wind industry of its potential of lifting higher than conventional cranes, without needing to build a completely new jack-up vessel."
The world's tallest crane vessel is still Heerema's Sleipnir, which carries two Huisman tub-mounted cranes that each lift 10,000 tonnes and when fully extended rise up 220 metres.