Svitzer has entered a 10-year contractual agreement to provide terminal towage and pilot transfer services at Woodside LNG export terminals in Port of Dampier, Australia.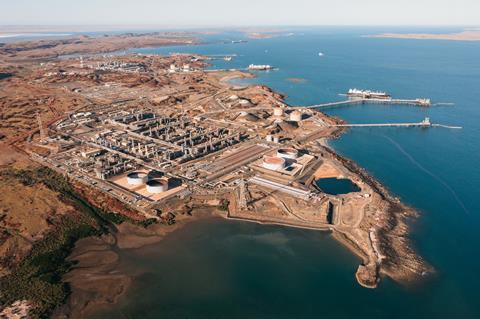 The contract is with Woodside Energy Ltd and includes Svitzer providing five 80tbp tugs to service the towage requirements along with one new pilot transfer vessel to support Woodside and its joint venture operations, with the service commencing from the end of 2023. A clue that the tugs will follow the trend for energy efficient designs is where Svitzer state the vessels will reduce emissions across the fleet operationally, deploying smart and innovative enhancements to the tugs' design and operating model.
In an example of one family-owned company taking over another, Kotug International has entered into an agreement to acquire Dubai-based Seaways International.
Seaways operates a fleet of anchor-handling tugs, crew boats and barges primarily in West Africa, and the move fits Kotug's strategy of expanding its business assisting worldwide offshore floating facilities including FSO, FPSO, FLNG, FSRU and SPM terminals. It is a niche area in which Kotug has invested heavily in recent years, the Rotterdam-based company stating the acquisition will bring "compelling synergy opportunities leading to more efficient operations".
German propulsion manufacturer Schottel is intensifying its market development in South Korea and Japan with the foundation of Schottel East Asia, near Busan.
The region is an increasingly popular area for tug production, with Schottel already established as a supplier of thrusters globally for such vessels and as well as growing the market in South Korea, activities will now also be intensified in Japan. With 20 years of sales experience in the marine and offshore industry in the region, Seongki Han has been appointed general manager of Schottel East Asia.
ISU secretary general Roger Evans has retired from Smit and been replaced by the organisation's communications adviser James Herbert.
Roger was a master mariner before 'coming ashore' in 1985 and holding various positions within the Smit organisation. He is credited with "keeping the show on the road" during the pandemic, including overseeing the "repositioning" of the industry. Following an impressive career in media and as a senior civil servant, Herbert established his own communications agency, specialising in maritime PR and casualty management. He will combine his new role with ISU communications.