The European Tugowners Association (ETA) has met in Tenerife to mull over trends in the towing industry.
Around 140 delegates, including full and associate members representing 50 companies in the sector and from some of Europe's "most important" shipowners, gathered at the 59th AGM to discuss various challenges affecting the industry. The event was hosted by local association member Boluda Towage.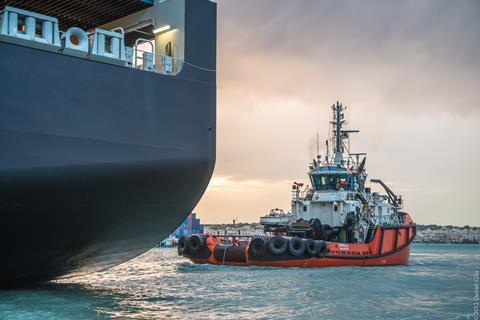 ETA's conference, Trends Impacting Towage Operations, focused on current issues within the maritime market impacting day-to-day operations in the towage industry. Within the shiphandling towage sector, tug owners and operators have to work to the demands and schedules of their customers, trends that are largely out of their control. Olaf Merk, from the International Transport Forum, outlined issues caused by market concentration in the liner shipping sector, such as price hikes and shipment delays, which are creating a logistics crisis in terminals.
Advances in technology and the increasingly complex question of which route to go down to meet local and national emissions regulations, along with demands for sustainability and efficiencies, make for interesting times for both tug owners, vessel designers, shipyards and associated industries. Willem-Jan Hamers, from Redwise Maritime Services, and Steve Dougal, from Century Marine Services, analysed the different trends impacting the sector's operations, including emissions, digitisation, automation and skills and the best ways the industry can adapt to maintain its competitiveness and the highest safety standards.
Next year, ETA's work will focus on improving the services given to its members and implementing its strategic vision, including representing the industry's interests before EU and national institutions to raise awareness of the towage sector.
Thanking delegates, ETA Chairman Vicente Boluda said: "During the discussions we had during the event, the ETA members have shown their attention and concern to different issues like the regulation of the industry´s emissions and the new fuels, technologies and solutions that are under development and which will help the sector reach its common objectives.
"We will keep on working to maintain the current high operative capacities and the safety standards that the maritime industry requires with the permanent goal of a greener and more sustainable future for the sector."