DP World Yarimca says it is the first port in the world to use remote-controlled, electric cranes in a bid to improve safety during operations.
Eight remote-controlled quay cranes and eight remote-controlled electric gantry cranes have been commissioned, and while DP World did not reveal the equipment manufacturer, it said they were equipped with collision sensors, which prevent cranes from colliding with each other, and provide an additional layer of protection for terminal employees.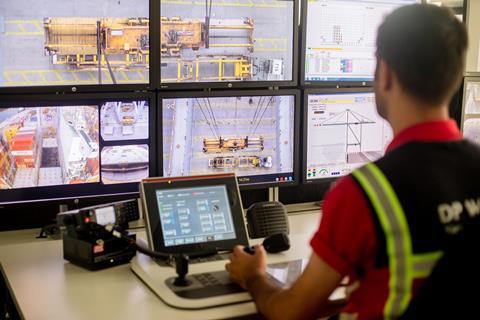 "Integrating remote-controlled cranes has also reduced the number of pedestrians in the terminal area, which in turn has eased terminal traffic and protected vehicle drivers inside the port," the company says.
The port, which can accommodate the world's longest vessels at its two berths, is holding itself up as a 'national leader' in employee safety and wellbeing with a project named 'Zero Tolerance'.
The project, which was launched in 2018, aims to raise awareness of health and safety measures and increase adherence to such regulations.
DP World says that since the project was launched, the number of accidents resulting in 'lost time incidents' at Yarimca has halved, and that this will only improve figures further.
"The drive to introduce new technologies and equipment at DP World's European footprint is part of the company's move towards increasing safety while simultaneously upskilling its terminal employees," said a company statement. "Investment in employee training – be it training in safety measures or operating remote-controlled cranes – contributes in no small part to inching the industry ever more closely from a man-powered to a future brain-powered one."