Two container ships have run aground in recent days in separate incidents, one off the coast of Finland when the captain fell asleep, reports say.
The Western Finish Coast Guard stepped in to stabilise Leonie, a 100-year-old container ship, which began taking on water after she ran aground by the Åland archipelago and was in danger of sinking.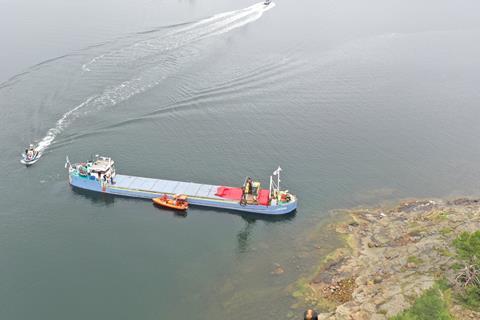 "I fell asleep and ran around," skipper David Saari told Åland Radio, reports said. "It's a serious grounding."
On its social media platform X (formerly Twitter), the Western Finnish Coast Guard said the 50m long ship was carrying 800m3 of oats and 6m3 of fuel.
Having successfully pumped out the water, 'the coastguard is preparing to combat environmental damage in support of the Rescue Area of Åland Landskommuner," it said.
None of the crew of three was hurt.
In the other incident, a Turkish container ship heading from Turkey to Israel ran near Bodrum, reports said.
The Greek coast guard and other coastal rescue services stepped in to salvage the ship, Vento, which had 426 containers on board and was still aground on Monday.
The hull is understood to be intact, and none of the 21 crew was said to be injured. It is not known why Vento ran aground.