Reports have been coming in on the deaths of two sailors on a trailing suction hopper dredger off the Port of Varna in Bulgaria last week.
The Milford vessel, sailing under a Belize flag on its way to Constanta in Romania from Burgas in Bulgaria, was crewed by 14 Russians, reports said, two of whom were found dead in the cargo on the night of July 3.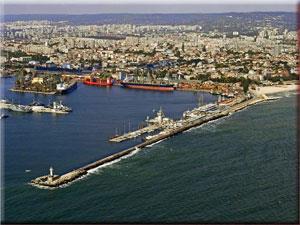 Bulgaria's national TV channel BNT (Bulgaria National Television) said the two men were aged 32 and 58, one of whom was a cook.
No official cause of death has been given, but the TV channel quoted Valentin Enchev, director of the Maritime Administration of Bulgaria, as saying that initial information gathered said there was a pipe in the hold of the ship that was connected to the 'overboard water'.
"How did they get there?" he was quoted as asking. "Was it suction, did they get into that pipe on their own and what they were doing there is the job of the investigating authorities. Everybody has a different version. Initial information has been gathered, a forensic examination has been assigned. Varna District Prosecutor's Office is working on the case."
According to BNT, the bodies of the men were pulled out by Varna firefighters.
Milford was built in 1983 and owned by Jollanta Corp.
The dredger, which was working on a port extension at Varna, will remain in the port until the investigation is complete.