The ports of Gothenburg and Rotterdam have signed a Memorandum of Understanding to set up a 'green corridor'.
The MoU was signed amid royalty, with the kings and queens of Sweden and the Netherlands witnessing the event.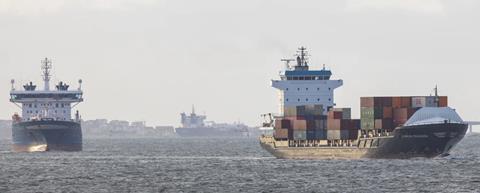 The ports say they will set up a common framework to cooperate in stimulating the use of new alternative fuels in line with the goals of the Paris Agreement.
The 'green corridor' will be connected to a larger network of deep-sea corridors, including the European Green Corridors Network launched in March this year by the Mærsk Mc-Kinney Møller Center for Zero-Carbon Shipping.
Gothenburg, the largest port in Scandinavia, says it has facilitated methanol bunkering for RoPax ferries since 2015,and earlier this year published methanol operating regulations for bunkering on a larger scale. In Rotterdam, the first barge-so-ship methanol bunkering began in May 2021.
The Gothenburg/Rotterdam MoU was signed in Gothenburg on October 13 during a Dutch state visit to Sweden, witnessed by King Carl XVI Gustaf and Queen Silvia of Sweden and King Willem Alexander and Queen Maxima of the Netherlands.