The UK government has signed off £60 million (€69 million) to hand out to a total of 18 companies to develop clean maritime solutions.
The funding is phase three of its Clean Maritime Demonstration Competition (CMDC3), under the Department of Transport, which includes propulsion options like ammonia, hydrogen, electric and wind power.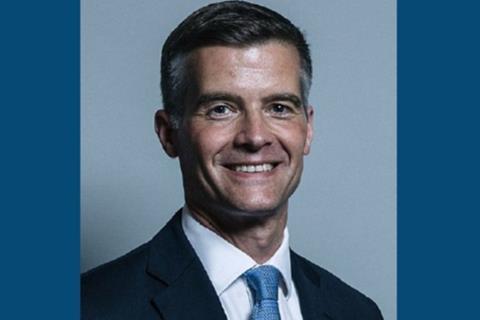 Electric foiling workboat designer Artemis Technologies stands to benefit with funding for two of its projects, a 12m crew transfer vessel with shore charging infrastructure, and a hydrofoil vessel that it is testing for use beyond its scope as a workboat.
"With this latest round of funding, we are emboldened to advance our green technology projects, develop world-leading clean vessels for our seas, and continue on our mission to lead the decarbonisation of maritime," said Artemis Technologies CEO Iain Percy.
Other projects include electric passenger vessels and workboats, shore power, hydrogen retrofits, power trains, a rigid wingsail system, carbon capture and on and offshore charging infrastructure, such as Jebb Smith's power buoy.
This has been developed in the European Offshore Wind Demonstration Centre (EOWDC) in Orkney, off the north coast of Scotland, and uses power from a nearby wind turbine to recharge CTVs operating between Aberdeen and the EOWDC.
Transport secretary Mark Harper, who visited Artemis Technologies' premises in Belfast, Northern Ireland, on February 14, said the maritime sector contributed more to the UK economy than aviation and rail transport combined, at £116 billion (€131.5 billion).
"With growing the economy one of the Government's top priorities, we must continue our efforts to ensure the UK remains a pioneer in cutting-edge clean maritime solutions," he said.
"The funding we're awarding today will help to do just that, bringing emission-free concepts to life and fuelling innovation."
"The UK Chamber of Shipping is committed to net zero by 2050," said UK Chamber of Shipping CEO Sarah Tresder. "This funding is an important milestone in ensuring we continue to work together to achieve this important target and will help us complete the journey from theory to reality for zero emission shipping."