Liverpool Port's transport depot is set for a major expansion to be completed by November.
A multi-million pound expansion to the transport depot at the UK's Port of Liverpool has been agreed with Peel Ports Group and Maritime Transport Ltd, the port and inland rail terminal network provider.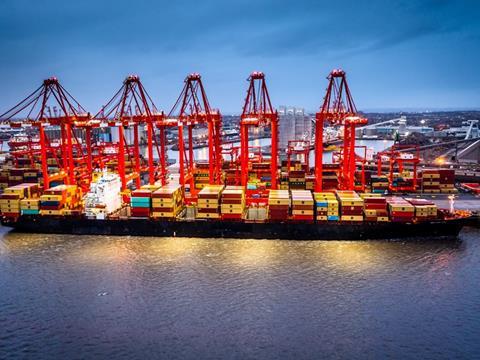 The project will see the size of the facility increase from four acres to 10 with a new storage yard for loaded containers, 'significantly enhancing Maritime's operation in the northwest', says Maritime. It will enable optimum storage for up to 2,000 TEU.
The new transport depot, offices and driver facilities will be completed in November, the company estimates.
"The Port of Liverpool has established itself as a key gateway for our customers over the years, and we are excited to be bringing high quality storage space and even greater capability and choice to the market as we see an increase in demand for our services," said John Williams, Group Executive Chairman, Maritime Transport.
A towed streamer seismic survey is currently being carried out in Liverpool Bay along with an Uncrewed Survey Vessel, which is currently undertaking surveys around the port, accompanied by the guard vessel Silver Harvester. Operations should be completed by May 21.