Captain Paul Brooks has been appointed president of the UK Harbour Masters' Association, the oldest and largest association of its kind in the world.
Brooks began his career in the Merchant Navy with the Ben Line in 1979, and worked on a wide range of vessel types before gaining his Master Mariner's Certificate in 1992.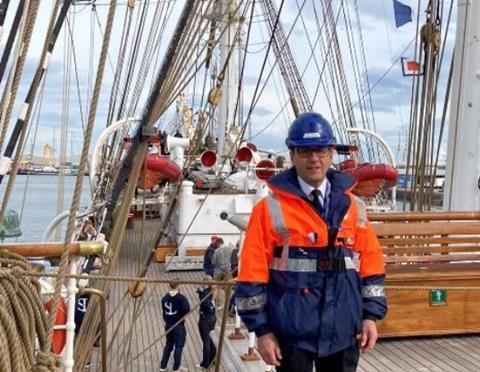 He came ashore in 1995 as assistant harbour master at the Ports of Tees and Hartlepool in England's north east, one of the country's largest and most diverse ports, looking after 'everything from fishing vessels and small coasters to 150,000t tankers and bulk carriers', the UKHMA says.
"The port is at the forefront of modern developments with alternative fuels, renewables and has recently received Freeport status," the association says.
Brooks has been a member of the UKHMA since 2012.
"I have always been a very enthusiastic supporter of the UKHMA and the excellent work it does," he said. "I believe that the UKHMA's industry and government recognition is developing rapidly whilst attracting a record level of membership.
"I do not feel the need for a radical change in our direction of travel or our strategic aims and objectives as they continue to remain very relevant as we move forward. I will endeavour to continue to do what we do well and what has made us such a successful professional member organisation whilst identifying increased value and benefits for the membership and our industry stakeholders."
Brooks replaces outgoing president Ashley Nicholson, who was in the role for three years.