The UK Hydrographic Office (UKHO) has announced the appointment of Rear Admiral Angus Essenhigh OBE as the United Kingdom's new national hydrographer.
Rear Adm. Essenhigh will be taking on the role of director, Defence and Data Acquisition at the UKHO, leading the work that the UKHO undertakes within the international hydrographic community and supporting the organisation's efforts to fulfil its public task and ensure Safety of Life at sea. He replaces outgoing National Hydrographer Rear Adm. Rhett Hatcher, who is retiring after two years in post.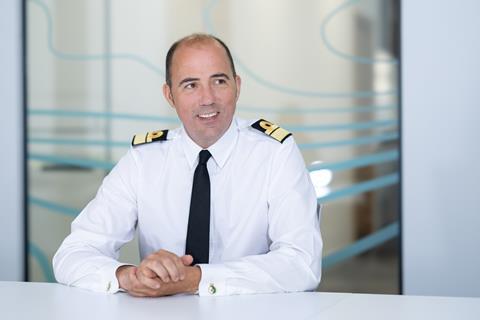 After joining the Royal Navy as a university cadet in 1992, Essenhigh sailed the world on minesweepers, frigates and an American destroyer. He returned to the UK in 2002 to command two P2000 patrol boats. Since then, he has been commanding officer of HMS Daring and has received the OBE for assisting people in the Philippines affected by Typhoon Haiyan. He has captained several vessels including HMS Protector and the Royal Navy's Fleet Flagship, HMS Queen Elizabeth.
Essenhigh has also held key roles at the Ministry of Defence, working in International Policy and Plans for the Asia Pacific region.