Digitilisation is sweeping the world and the maritime industry is no exception.
The UKHO has announced its intention to withdraw paper versions of the portfolio of ADMIRALTY Standard Nautical Charts (SNCs) and Thematic Charts.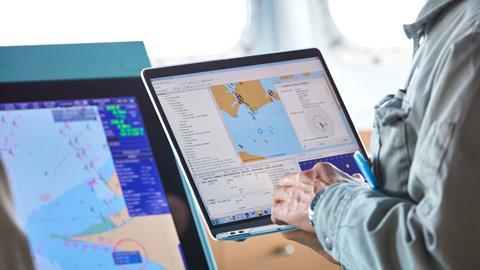 After a phased withdrawal, the process should be completed by the end of 2026, the UKHO says.
"In parallel, we will develop viable, official digital alternatives for sectors still using paper chart products. This will be a carefully managed process, conducted in close liaison with all customers and stakeholders, including the Maritime and Coastguard Agency (MCA) as well as other regulatory bodies, hydrographic offices, industry partners and distributors," says Peter Sparkes, CEO of the UKHO.
""We understand the significance of this announcement, given the distinguished history of the UKHO's paper chart production and the trust that mariners have placed in ADMIRALTY charts over the generations. We will support users of SNCs during the withdrawal of our paper chart portfolio and work with our distributors to help users switch to digital alternatives between now and our planned date of 2026."
A spokesman from the UKHO said the organisation was working with the MCA 'to create a pathway that enables the transition to digital charting products, particularly for users who may have logistical or regulatory barriers to adopting digital navigation. This may require the creation of new products and services'.
"Digital charts provide better functionality and increased safety for the mariner," he said. "In the UK, there are other providers of unofficial paper charts, primarily aimed at the leisure market. Our plans do not prevent these services continuing, and we will support the MCA as it considers the role of such products for navigation."