The UK's maritime charity and training organisation UKSA says it has received its highest further education student intake on record - some 220% higher than pre-pandemic figures.
While the actual numbers don't sound that high - 48 have enrolled in total - it is a big jump and the highest since in 12 years.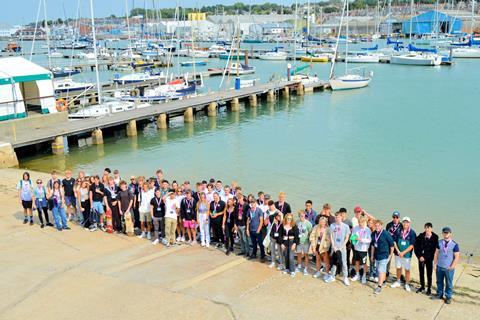 Of the total, 35 have enrolled on the Maritime Foundation course, which signals an interest in pursuing a career in maritime as opposed to the Adventurous Outdoors Activities course, on which the other 13 enrolled, which is more likely to lead into teaching and coaching.
"These courses are specifically designed to enable young people to learn about and enter the maritime sector, which is full of exciting career opportunities," said the CEO of UKSA, Ben Willows. "There are many options available after the completion of GCSEs and the maritime sector is not necessarily an obvious choice for many young people. However, UKSA's programmes offer employment opportunities across a wide range of different avenues in maritime from watersports and apprenticeships in the wind farm and workboat sectors, to superyachting, and these young people starting their FE programmes have an amazing time ahead of them."
Students do not need to have any experience in watersports or yachting but can expect to finish the Level 3 Introductory Certificate with a good set of skills to start a maritime career with.
"Following the course, students will have the experience and qualifications to apply for an array of jobs within the industry including watersports instructor, mate (flotilla or tugs), deck officer (merchant navy) or deckand (superyachts/workboats)," he said.
Lack of crew is in fact one of the biggest challenges facing the maritime industry, the sector will readily admit.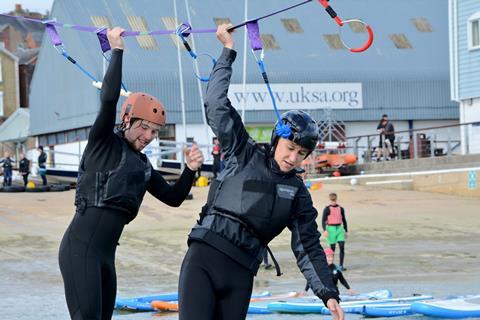 It's not because the industry isn't trying to get younger people interested - there's just not the interest, for a variety of reasons, SMS Group director Nick Warren Warren told Maritime Journal back in March. Organisations in the sector like his are doing their best, but industry, as a whole, needs more of an initiative because there is a severe skills shortage yet the need for those skills is growing more quickly than ever.
"When you look at shipbuilding in this country, we are going to build more ships in the next 10 years than we've built in recent generations - yet we can't build what we need to build as it is today," he said.
UKSA is the largest RYA training centre in the world. It is based in Cowes, on the Isle of Wight, from where the majority of its students come.