Three major unions have condemned DP World-owned P&O Ferries for its shock sackings last week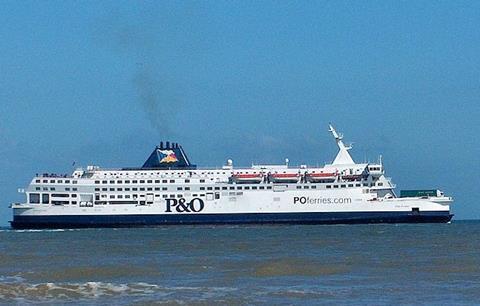 Three international unions have joined forces to condemn shipping line DP World for its shock sacking of 800 P&O Ferries British crew members last week.
Citing a leaked memo, the unions Nautilus, ITF (International Transport Workers' Federation) and ETF (European Transport Workers' Federation said government ministers had known about the decision the day before, but did nothing about it.
"DP World's callous decision to sack and attack 800 hard-working seafarers represents a brutal attack on their dignity," said Paddy Crumlin, president of the ITF and also chair of the ITF's Dockers Section. "In doing so, they're breaching laws and failing to meet their own company's standards.
"These kinds of brutal shock tactics are reminiscent of the infamous Patrick dispute, that represents nothing more than an outmoded and discredited management style."
The 1998 Patrick dispute was an Australian waterfront dispute in which the Patrick Corporation carried out a restructuring in order to dismiss its workforce. It dismissed them, locked them out of the workplace and was later found to have acted illegally by Australian courts.
The unions claim DP World's plan is to replace the British seafarers with cheaper Russian and Ukrainian staff, despite being a signatory to the UN's Global Compact (UNGC), which has at its core principles including human rights and labour.
The unions have rejected claims by the company that the sackings had to be made or the company 'would not be a viable business'.
"In fact, P&O Ferries' owner DP World has made record revenue and profits throughout the pandemic, turning over $10.8bn in revenue and $1.2bn in profit last year, a 33% increase in profit compared with the previous year," a joint statement said.
"The company has paid out $376.1 million in dividends to shareholders over the past two years alone. The Times and other sources have reported the scale of government support that DP World received during the pandemic, with over £30 million in emergency funding, including through the taxpayer funded furlough scheme, landing in DP World's coffers."
"If the company was in actual trouble, which it's not, it should have approached unions. This would have allowed time for fair and reasonable discussions to ensure that these workers' rights were protected and that P&O Ferries' passengers were not inconvenienced or put at risk by ill-thought decisions," said Etf president Frank Moreels.
"Both economically and morally this situation doesn't wash with us - and it certainly doesn't wash for the 800 seafarers who've lost their jobs. How can a company who is declaring record profits, who has received over £30 million in taxpayer funds, justify this? Or get away with this?"
The unions say they plan to raise the case at a UNGC board meeting in Dubai on March 28. They have also addressed DP World CEO Sultan Ahmed bin Sulayem with a protest letter signed by hundreds of unions and thousands of workers.