The huge potential for offshore wind projects is likely to excite the commercial marine sector as the US commits to offshore wind.
Offshore wind development in the US has been given a major boost after the Joe Biden administration launched 'coordinated actions' that will result in new floating platforms being developed.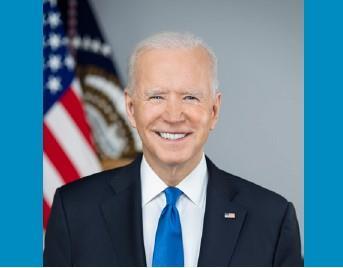 The initiatives develop the government's existing plans to deploy 30GW of fixed-bottom offshore wind by 2030 with advance lease areas in deep waters to deploy 15GW of floating wind by 2035.
Two thirds of America's offshore wind energy potential lies in floating intallations, the US administration believes, yet just 0.1GW is globally generated in this way.
As well as advancing the lease areas for floating offshore wind, the government is creating a 'Floating Offshore Wind Shot' to accelerate work in engineering, manufacturing and other areas of innovation. The aim is to reduce the costs of the technology by more than 70% to $45 per megawatt hour.
"Achieving this cost target will require focused research, development and demonstration to catalyze continued cost reductions, with a focus on manufacturing, engineering and continued increases of offshore wind turbine capacity," says the announcement. "Agencies will also continue collaborating to develop the robust domestic supply chain and transmission infrastructure needed to acccelerate floating as well as fixed-bottom offshore wind."
The government has also launched a prize competition for wind platform technologies under initiatives funded by a Bipartisan Infrastructure Law to develop tools for project design and allocate funding for research, development and demonstration.
The US has been late to the offshore wind party, with major projects only just being announced this year.
According to market intelligence firm 4C Offshore, the country has 182 projects listed, of which two are operating. The recent announcement is bound to spark interest for the engineering and manufacturing potential that such a rapidly growing sector will mean.