Shortly after marine civils engineer Jan de Nul saved a drifting boat in the Mediterranean, it was the turn of Van Oord to offer a helping hand this week.
Forty-nine refugees - all of them men - were picked up by Van Oord's cable-laying vessel Nexus as it was on its way back to the Netherlands.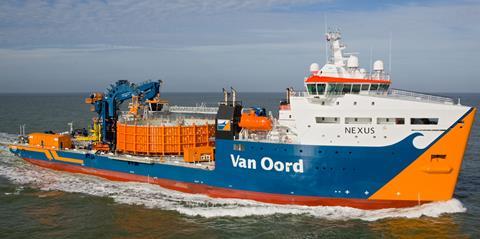 After receiving a call from the Malta Rescue Coordination Centre, the vessel made a detour to reach the refugees, who were on a boat that 'was not equipped for a long stay on the Mediterranean and the weather was worsening', said director of Communications Marjolein Boer.
"The crew first planned to help the refugees by daylight, for safety reaons," she said. "But due to worsening weather, they rescued them in the middle of the night, early morning. They were all handed over to the Malta coastguard the same day, late evening/night. We gave them a safe spot on the deck, away from equipment, for the hours they were on the vessel."
Boer said it was not clear where the men were from due to the language barrier.