Polish steel foundations maker ST3 Offshore, which went bankrupt two years ago, has been snapped up at auction by turbine maker Vestas.
ST3 Offshore, which was officially declared bankrupt almost exactly three years ago on 31 March 2020, made transition pieces, jacket foundations and wind foundation components.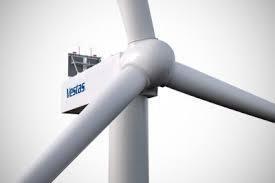 It also claimed that with its Szczecin, Poland facility housing Europe's highest gantry crane and 'unique welding technologies', it was 'the most innovative offshore wind foundations supplier'.
Vestas, which reported losses in the billions in 2022 its wind power arm 'due to unexpected geo-political uncertainty, an accelerating energy crisis and high inflation', did not respond to Maritime Journal's request for comment.
"In 2022, Vestas made strategic and commercial progress in terms of strengthening operations and substantially raising prices that indicates Vestas will deliver improved financial results in 2023," it said in a statement. "Activity levels in 2023 are expected to be lower than in 2022 followed by a step up in 2024 where installations in key markets are projected to increase."