Delmar's mooring release device, the RAR Plus, has been installed and activated on the Diamond Offshore Drilling's Ocean Endeavour rig.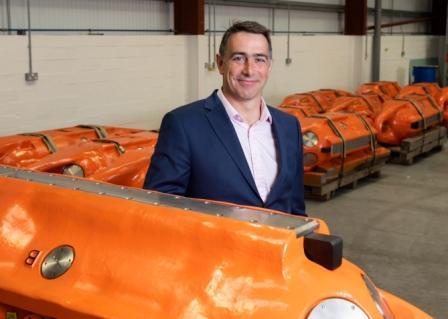 The oil rig, around 290 nautical miles northeast of Aberdeen in Scotland, was moved between the Pan West and Tybalt well locations at Penguins Field, which is operated by Shell.
RAR Plus can disconnect a rig in one hour by acoustically releasing all mooring lines, saving hours of critical path operational time, compared to traditional methods, Delmar says.
"This allows the rig to move in shorter weather windows and maximises available weather windows to continue operating. The device also incorporates a mechanical back up release option, providing 100% (or full) redundancy.
"The RAR acoustic release needs fewer anchor handling vessels (AHVs) on hire and for less time, to move the rig, saving costs and CO2 emissions from the boats. Demand for AHVs is very high this summer, pushing hire prices up, so the use of RAR Plus could deliver even higher cost savings. As the rig is on critical path for less time, the operator further reduces costs and CO2 emissions from the rig.
The device was originally designed for avoiding cyclones or icebergs, until the company realised its function could be applied to quick-release for rigs and other applications.
"The Ocean Endeavour has completed drilling and testing operations at the Pan West well and has moved to the Tybalt well to carry out similar operations there," says Delmar. "This is all part of a planned sequence of operations to be carried out before production starts next year."
The release of the device coincides with a move to Aberdeen for the company.