Jörgen Holmgren has been promoted to CEO at Zipwake, the Swedish interceptor maker.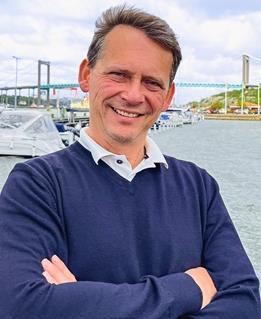 Holmgren has been CFO since 2020. Before that he has worked in business and strategy development for companies including marine engine designer Volvo Penta.
"I started my working career as a naval officer in the Swedish Marine, hence being back in the marine world feels like closing the circle," he said.
"Apart from my working career I have always had a big passion for boating. I see great potential in the Zipwake products, and I believe we have a lot of opportunities yet to explore."
Zipwake makes a range of solutions to trim problems that manifest themselves in planing and semi-planing boats.
The company's first Zipwake Dynamic Control system, Series S, was launched in 2014.