The Integrated Monopile Installer, developed by Royal IHC's subsidiary IHC IQIP, has won the Maritime Innovation award at the 11th Maritime Awards Gala.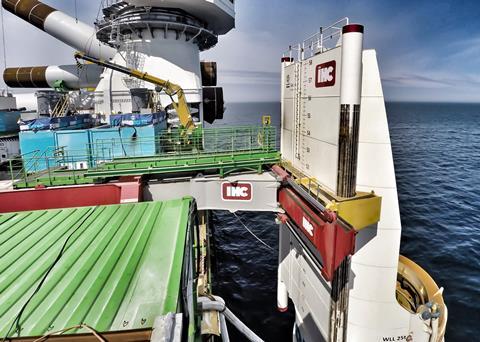 IHC's system enhances the process of installing monopile wind turbine foundations. It works by integrating technologies to reduce operation times, create a safer working environment and increase the level of precision during offshore installations.
In addition, its noise mitigation system component creates a sealed-off environment, separate from external currents and waves and mitigates the noise released during pile-driving.
The Maritime Innovation award is presented annually for a Dutch innovation from the maritime sector that meets the requirements for widespread potential application, excellent marketing prospects and sufficient export possibilities.
IHC IQIP is a global market leader in innovative equipment and smart solutions for foundations, installation and decommissioning activities in the oil and gas, offshore wind, and coastal and civil engineering markets.
By Anne-Marie Causer