The Hellenic Coast Guard has selected Frequentis and Space Hellas to provide an integrated communication system to enhance search and rescue and maritime safety for the Greek coastline.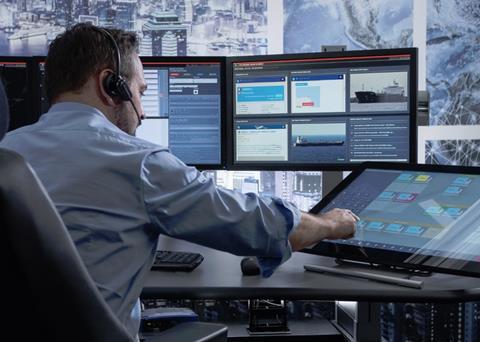 The unique solution design will provide integrated workflow optimisation, improving operators' situational awareness and enabling informed decision making. One part of the system will be installed in the Hellenic Coastguard Headquarters in Piraeus and the other part will be installed at the Coastal Radio station in Aspropyrgos.
With Europe now in its return to normal since the outbreak of the pandemic, the system assembly has been able to commence at Frequentis Head Quarters in Vienna and factory testing will soon follow.
Greece has a Mediterranean coastline of over 13,000km with Hellenic Coast Guard responsible for search and rescue, marine safety, and law enforcement at sea, including preventing sea pollution, illegal immigration and drug trafficking. The project includes the modernisation of the communications system of the joint rescue coordination centre (JRCC), the Hellenic Coast Guard Operation Centre (OC) and the Coastal Radio Station (CRS) in Aspropyrgos and is co-funded by the Operational Programme Transport Infrastructure, Environment and Sustainable Development (Cohesion Fund resources) of the National Strategic Reference Framework (NSRF) 2014-2020. The project will be delivered in cooperation with Frequentis' Greek Partner Space Hellas. An eight-year maintenance period is also included during the guaranteed system operation period.
The system is based on the Frequentis maritime communication and information processing product suite MarTRX, a next generation integrated maritime control centre solution that streamlines all communication flows and assets into one consistent user interface, displayed conveniently to the operator. This simplifies complex decision making, even in stressful situations, guiding operators through established workflows, providing easy access to the functions they are most likely to need at each stage.
Frequentis MarTRX is a modular solution that can be designed around the customer need and extended when required to cover both Search and Rescue (SAR) and Maritime Communication (COM), as well as Vessel Traffic Services (VTS) and Coastal Surveillance Systems (CSS).
By Jake Frith