Shipping has always faced great uncertainty due to the industry sitting at the centre of international trade, financial markets, energy markets and geopolitics.
In recent years the market has been especially turbulent, thanks to the lingering effects of Covid-19, global conflict and a challenging global economy.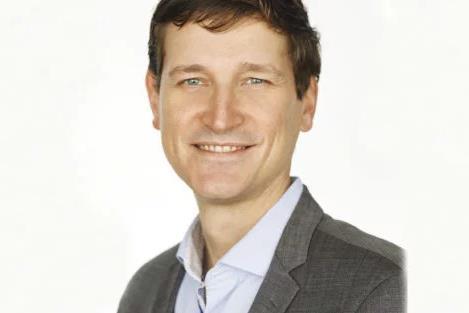 The industry is also undergoing a seismic shift towards a more sustainable future, which requires an overhaul of operations and will have a knock-on effect on commerciality for organisations across the sector.
The green transition is also expected to take on new urgency for shipping, as the industry awaits the International Maritime Organization's revised strategy for reducing emissions in July.
Tug and towage providers are particularly vulnerable to changing market forces and trends, dealing acutely with the challenges faced by the whole of the shipping industry – such as higher fuel costs, decarbonisation, and a slowing global economy.
However, towage also faces a whole host of other, unique challenges. Operators must balance delivering their essential service in the supply chain with forging strong partnerships in the ports where they operate and meeting growing customer demand for sustainable options.
These customers – be they vessel owners, operators or charterers – are also faced with the varying challenges and forces within the changing maritime industry, and thus need their towage partners to change with them. Embarking on a transformation journey to better align with the priorities of the wider industry and deliver more sustainable towage services will therefore be critical for operators to thrive amid the turbulent market conditions they face.
Operating in a commoditised market
Competition is fierce in the towage market and has been for some years. Traditional towage has in many ways become a commodity, with any operator able to underbid prices to win customers, but at the risk that they cannot deliver the business on a sustainable basis.
This is also taking place against the backdrop of rising inflation and fuel costs, and a race to the bottom on pricing can increase operational risks, lower environmental accountability and standards and put jobs in danger.
The result of a commoditised market can be to disrupt the towage service entirely, with service providers finding their resources are stretched.
With a window to make a port call that can be limited for a range of potential reasons, and very clear penalties if this window is missed, cargo owners and vessel operators are often relying on their towage service provider to smooth out disruption caused by other factors.
The quality of towage service is therefore critical, as even small delays in tug or towage services can mean that vessels are left waiting for hours, which has a further knock-on effect further down the supply chain.
Growing pressures for sustainable operations
To overcome the commoditisation of towage and differentiate their service, operators must embark on a journey of transformation. This entails expanding towage offerings in line with the issues that most concern their customers today – namely, the green transition.
There has been a significant market shift towards green solutions across the maritime industry, with ship owners, operators and charterers looking at taking measures to reduce emissions – from retrofitting their fleets to more sustainable newbuilds, digital technologies and new, low or zero-carbon fuels.
They are also rightly looking at their partners and suppliers to help them manage the transition, with towage customers increasingly demanding more sustainable services.
Building and scaling solutions for future green ports is a great way for operators to show they can deliver sustainable services that enable customers to reduce their overall environmental footprint – for example, initiatives like Svitzer's EcoTow product, which replaces marine gas oil with biofuel, providing a tank to wake carbon neutral service.
In a complex market, aligning its sustainable practices with the wider maritime industry is the best way for the towage sector to thrive in today's market. Operators have a responsibility to recognise the wider trends that are important to the industry and engage with them to ensure they are not left behind. Identifying ways to contribute to decarbonisation will be critical – either through more efficient vessels, more efficient operations, lower carbon fuels or a combination of the three. Important and influential customers will only increase their demand for partners that are willing and able to help them achieve their climate objectives by providing more sustainable services across the supply chain.