Marine managers could benefit from new data products created to manage and monitor shorelines more easily and effectively.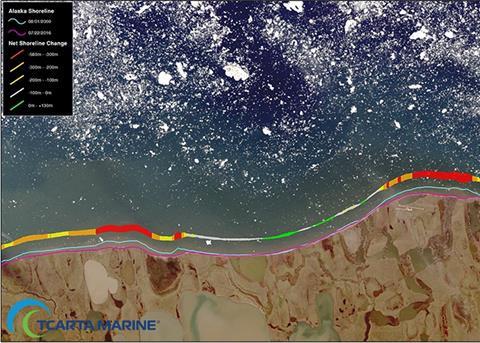 Vector Shorelines products, developed by US geospatial expert, TCarta Marine, use GIS-ready vector format data sets, derived from satellite imagery to accurately delineate mean sea level for the land-water interface at coastal areas around the world.
"Our Vector Shoreline Products are the most detailed worldwide coastline vectors available today," said Kyle Goodrich, marine president, TCarta.
"Whether your application requires a snapshot of shoreline locations in the 1970s or continuous monitoring of a changing coastal ecosystem today, we can provide the right data set."
Vector Shoreline products can be used for mapping applications as diverse as environmental protection, coastal infrastructure development and flood insurance rate calculations.
Available off-the-shelf for a global market, Vector Shoreline products are 1:60,000-scale vectors derived from US Landsat satellite imagery.
The data sets include 2 million linear kilometres of coastlines, 400,000 islands, and thousands of rivers and streams. This scale provides broad-area resolution in a manageable file size ideal for monitoring global change over time.
"Shorelines are constantly transformed by climate change and erosion," said Mr Goodrich. "With our National Vector Shoreline, we are able to deliver frequent data updates that are ideal for ongoing analysis and monitoring of rapidly changing coastlines thanks to the rapid revisit of the Sentinel constellation."
For projects requiring a higher level of detail, such as insurance rate calculation, oil and gas infrastructure development and nautical charting, TCarta Marine is generating 1:2,000-scale Local Vector Shorelines from high-resolution DigitalGlobe WorldView satellite imagery.
TCarta Marine delivers the Vector Shorelines via FTP or as streaming data service directly into a GIS or other mapping software.
By Anne-Marie Causer