OpenRemote's open-source Internet of Things (IoT) solution has been selected to develop an intelligent energy management system that is able to forecast power generation, consumption and carbon costs to maximise the use of local renewable energy.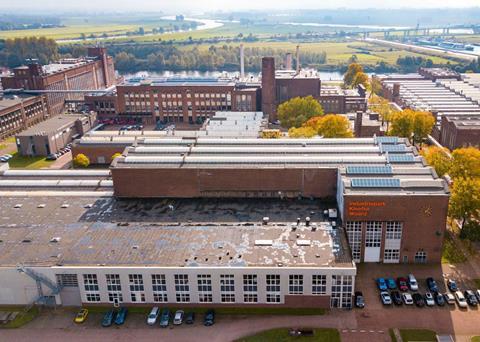 This new data management platform will enable energy managers in Arnhem, the Netherlands, to automate and oversee a distributed energy system combining solar and wind power installations, electric fleet chargers, cold ironing for ships, and battery storage, through a desktop and mobile application.
The solar and wind energy for electric vehicle charging and cold ironing is produced at Kleefsewaard, an industrial park located east of the city.
"The end result will be a smart energy management system that is tailored to our specific optimisation and reporting needs and hosted in four own secure environment," commented Peter Swart, programme manager energy at City of Arnhem.
The system is able to forecast power generation, consumption and carbon costs for the upcoming 24 hours. These essential data points are used to define optimal charging and discharging cycles for the energy storage unit, and assess the vehicle fleet storage storage capacity, while considering the minimum required power indicated by the charging service provider.
The application will feature a dashboard to enable energy managers to supervise the whole system and monitor financial and carbon savings through a set of performance indicators. The app will display key system parameters such as such local energy, self-consumption or saved costs. Users will also automatically be alerted in the case of abnormal system behaviour and receive a first analysis of the potential root cause.
By Rebecca Jeffrey