Following negotiations at this year's Seawork International, UK-based AST Marine Sciences Ltd has been awarded a contract to install iRAMS and the AST-Planned Maintenance System software on board the Iceni Marine Services' fleet of vessels.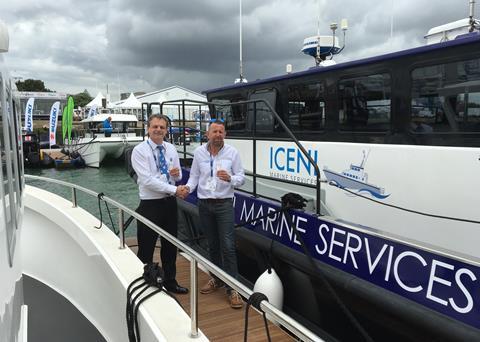 iRAMS is a remote vessel management system providing anomaly alerts via email or text message on a wide range of vessel data, in near real time. Global marine technologies have advanced and improved recently adding functionality, such as engine/generator monitoring, remotely and globally via satellite communications and GSM.
Owen Nutt, operations manager at Iceni, commented: "Iceni is pleased to confirm we are working with AST Marine Sciences to install the combined iRAMS and AST-Planned Maintenance System, which has been tailored specifically for the Iceni fleet to improve productivity and efficiency."
"Initial pilots have been successful on the Iceni Conquest and we will be implementing the combined solution on the rest of the fleet," he added.
The new combined solution automatically populates engine management data directly into the AST-Planned Maintenance System, remotely, providing shoreside alerts in near real time to prevent unplanned vessel downtime and improve fleet operational effectiveness.
The AST-Planned Maintenance System is a comprehensive vessel organisational software tool. Developed by marine engineers, the system enables crews to monitor all the necessary equipment checks and servicing. MSL has integrated iRAMS with the AST-Planned Maintenance System for a combined solution.
By Rebecca Strong