A new marketing drive promoting deep water marine investment opportunities along the Shannon Estuary in Ireland is being undertaken by its stakeholders.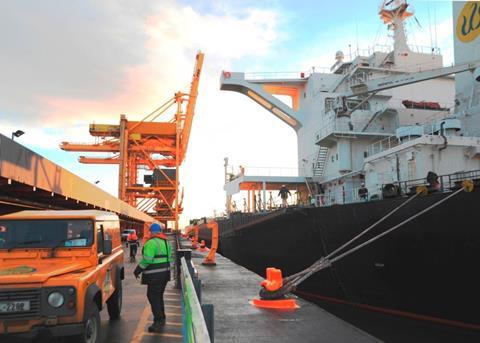 Limerick City & County Council, Kerry County Council and Clare County Council have joined with IDA Ireland, Shannon Commercial Properties and Shannon Foynes Port Company, to reveal the six strategic development locations (1,220 hectares of land) deemed appropriate for marine-related investment.
Pat Keating, CEO, Shannon Foynes Port Company, said: "Shannon Foynes Port Company (SFPC) views the implementation of the SIFP as vital to realising the commercial maritime opportunities afforded by the unequalled naturally occurring deep waters of the Shannon Estuary."
"It is only with the ongoing collaboration and cooperation of all the stakeholders that we can fully realise the enormous estuary potential and the implementation of the SIFP is an important step in this regard," he said.
The sites are Moneypoint (280Ha), Innismurry/Cahericon (65Ha) in County Clare, Askeaton (98Ha), Foynes Island (40Ha), and Foynes Port and adjoining lands (186Ha) in Limerick and Tarbert and Ballylongford Landbank (550Ha) in County Kerry.
Promotion of investment and development opportunities is the result of the Strategic Integrated Framework Plan (SIFP) for the Shannon Estuary, which has 500km2 of navigable water running from Kerry Head and Loop Head as far as Limerick City, a distance of 100km.
Mr Keating added: "The SIFP is also closely aligned with our own 30 year masterplan Vision 2041, under which €38m was invested in the SFPC port estate in 2015 alone."
The existing facilities on the estuary are serviced by the largest vessels entering Irish waters while all commercial marine activities on the Shannon Estuary are managed and controlled by Shannon Foynes Port Company.
It is already home to a number of large industries and employers, including ESB Moneypoint, Aughinish Alumina, Tarbert Power Station, Shannon International Airport and NORA Fuel Reserve.
By Anne-Marie Causer