Session 1 Speaker: Director, Unmanned Survey Solutions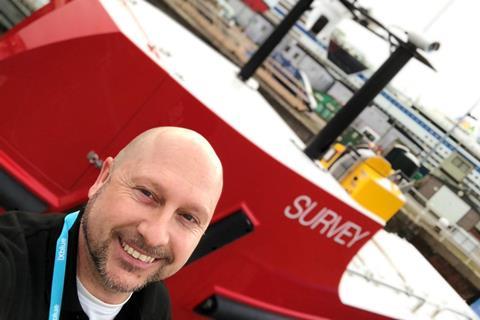 James Williams has been working within the marine survey industry for over 20 years as a Hydrographic Surveyor, Consultant and Entrepreneur. He is the founder and Managing Director of Swathe Services which incorporates a team of skilled survey professionals who offer product sales, equipment rental, personnel deployment and training.
In 2015 James also set up Unmanned Survey Solutions (USS) and embarked on a mission to design, build and operate Unmanned Surface Vessels (USV's) for a broad spectrum of survey applications. Based in Cornwall in the UK James has a BSc in Underwater Studies with Ocean Science and an MSc in Hydrography (with distinction) both obtained at Plymouth University. He has been the chairman of the south west region of the Hydrographic Society and has sat on the Societies Education Committee.
James is committed to pushing the boundaries of surveying and innovation to bring better, safer and environmentally considerate solutions to the survey industry.