A new maritime engineering recruitment platform has been launched to help boost efforts to keep the industry moving amid the economic challenges presented by COVID-19.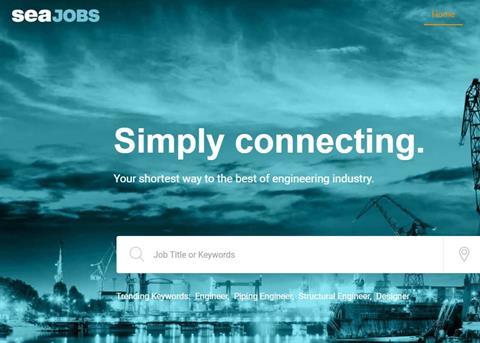 Part of Smart Engineering Alliance, SeaJobs.pl aims to help companies to grow their business by matching them with top talent in the industry, while encouraging employees to land the best job offers on the market.
The team responsible for creating the platform include Kamila Traczyk, a personnel manager and headhunter; and Piotr Pawłowski, CHRO in NAVA, a ship design office located in Gdańsk, Poland.
"SeaJobs is based on two pillars, professional people and experience," they said. " If companies are looking for an efficient and successful recruitment process, they need to have the right tools and that is exactly what we provide at SeaJobs. We are here to give business owners and companies of any size, what they need."
Kamila Traczyk has been responsible for finding and hiring professionals for maritime engineering throughout her career. Her role at SeaJobs is to connect companies with the best talent.
During the last 30 years Piotr Pawłowski has worked with numerous international companies. He has over two decades of experience working in HR business for different companies.
The entrepreneurs noted that key countries spearheading the engineering industry face both major changes and challenges during the pandemic and going forward as a result of the pandemic.
By Rebecca Jeffrey