"It's all about keeping people warm in winter, cool in summer – that's the same, whether it's a leisure or work boat," said Julien Le Feuvre of Dometic. "But crossing over, we had to adapt to different priorities".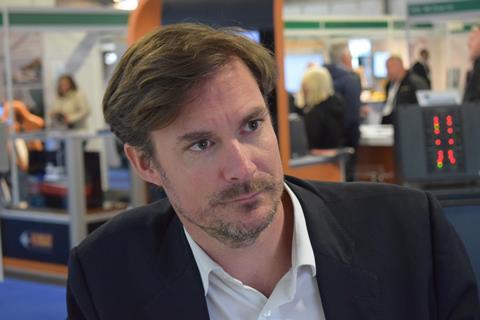 Despite a "quick lift-off" for the new business, it was no straightforward technology transfer: he pointed out that for workboats, "keeping the equipment out of sight just isn't as important as cost of ownership and being able to fix it yourself".
Le Feuvre began as the 'French Dometic Marine guy' and worked his way upward and into the heart of the Swedish headquartered company, eventually leading the OEM-EMEA marine division: however, he's kept open to feedback. Occasionally, this has proved to be "an eye opener": For example, last September he and others in the team flew down to Saudi Arabia to spend three days onboard a support boat listening to the crew.
"When it's 50C outside, the humidity is killing you, so if the aircon breaks down, it gets crazily hot onboard. The problem is, while a leisure boat may be available for a day or two, on a commercial vessel you have maybe half an hour to get the system going again before it really starts to impact the work." As a result, maintenance "has been fine tuned" with easier-to-replace parts. More, he added that this year's Seawork Innovation Showcase entry, the VARCX, a Variable Capacity Chiller "was made of cupronickel, but we've now switched to titanium which makes its sea-water condenser more or less immune to corrosion and erosion".
However, the overall industry has its own share of ups and downs and soon after entering the field the offshore wind farm segment started to slow a little. Given the adverse conditions, many might have pulled back, but he saw yet further possibilities and helped Dometic broaden its reach, the company acquiring both integration and control system provider Seastar and Oceanair Marine blinds specialist in the last couple of years.
"We want to be the leading supplier of comfort, making it easier for people with a 'one-stop' approach. So, we've now got a huge range of products," he explained. However, he added this has to be thought through "as making it all work together is a challenge", and he underlined that it's not just about the newcomers conforming to the existing company culture.
"You put a plan together – but then you see things changing: very often the acquisition is family owned or has been developed through private equity, so we have to adapt, we have to listen to the way they are working. We are not just interested in the product, but the human side too – after all, they're part of the deal." He added: "I've learned that to welcome them in, we have to make sure we can evolve as well".
"There are always hiccups," he admitted: "But it's been fun putting it all together. Personnel turnover is low in the marine industry: there's genuine passion, and we keep our people."
By Stevie Knight