Human nature is at least part of the reason workboat regulations will never be perfect, explained Kerrie Forster: "If you change the goalposts someone will make something that will only just fit - and eventually you'll have to change the rules again to deal with the new issues."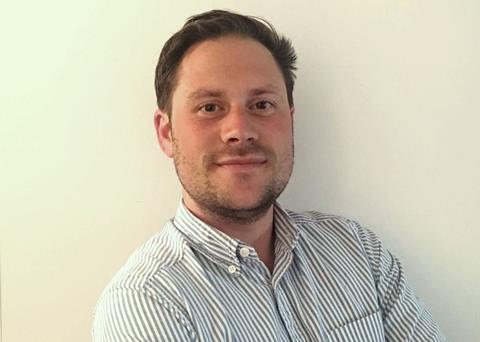 Certainly, rapid change was a characteristic of the "early, crazy years" of offshore renewables: an ex-racing yachtsman, he got involved with one of the UK's first installations at Gunfleet Sands and his career took off, quite literally, with the wind, giving him an insider's view of the sector's meteoric rise. "At the beginning of the CTV boom we saw incredible numbers of vessels flood into an industry that didn't even exist beforehand," he said. It wasn't long before new vessels "started to come out at a rate of one a month".
Of course, the rulebooks were simply not designed for such a fast evolving industry and catching up has been a protracted business. Take for instance the IMDG code which covers the carriage of dangerous goods. Written with bulk carriers or big offshore supply ships in mind, "it just wasn't that applicable to workboats taking 20 litres of diesel to run a generator".
Therefore when not at his day job for Rotterdam-based Acta Marine, Mr Forster is often now found sitting between regulators "who usually see things from a 'big vessel' perspective and the workboat operators" – one side needing to understand how these various rules apply to them, the other needing "a guide on what's actually going to be workable".
Although he is clear "it's simply not a one-person fight", his efforts have recently landed him in the chair of the National Workboats Association safety committee and the ear of many organisations including IMCA, G-Plus and flag state administrations.
However, he admitted, the sector has recently been struggling. Wind farm support rapidly grew a pattern of building state-of-the-art vessels on spec rather than contract. "That wasn't a problem between 2009 and 2012, new vessels were hired quicker than they could be built," he explained. These days it's a different story "now your risk is very high and your rate of return can be very low... and there are far more short-term contracts than long term ones."
Sadly increased administrative burden alone has pushed a number of operators out of the business, "we must ensure efforts are not unintentionally steered towards supplier bureaucracy rather than QHSE" he added.
Moreover, the move further offshore has created its own shift and the introduction of 'walk-to-work' vessels - such as Acta Orion - has changed requirements and dropped the number of workboats needed on a job.
However, there is a ray of light: new construction projects, wave and tidal energy, could eventually result in a 'win-win' for everyone. He pointed out, it will help these nascent sectors ramp up if vessels and requirements are aligned: "After all, the investment has already been made in the assets, so they could benefit from lower charter rates, and high operational skill sets."
By Stevie Knight