Harland & Wolff has been awarded a contract by Saipem Limited for the fabrication and load-out of eight wind turbine generator (WTG) jacket foundations.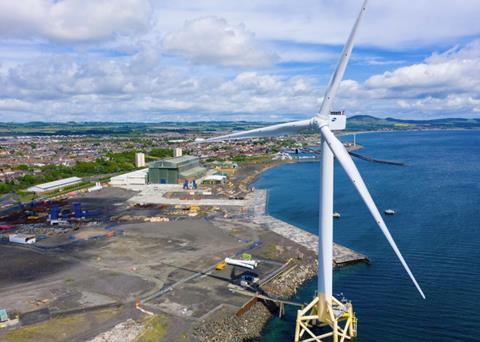 The jacket foundations will service the EDF Renewables and ESB owned Neart na Gaoithe Offshore Wind Farm project located in the outer Firth of Forth in Scotland. The contract schedule is due to commence from 1 July 2021 and is anticipated to create around 290 direct and indirect jobs.
The works for fabrication, consolidation and load-out of the eight WTG jacket foundations will principally be conducted at Harland and Wolff's newly acquired Methil facilities in Scotland. Should there be an opportunity to further optimise the works programme and make the contract more cost-effective, Harland & Wolff and Saipem will work jointly to spread additional workstreams within the contract across its three other sites in Belfast, Arnish and Appledore.
Commenting on the announcement RenewableUK's Deputy Chief Executive Melanie Onn said:
"It's great to see an iconic company like Harland & Wolff creating 290 Scottish jobs with a big contract to manufacture steel foundations for a major Scottish offshore wind farm, especially as this will take place at the former BiFab site at Methil in Fife generating new opportunities there.
"This is another example of how the UK's offshore wind supply chain is a key part of the green industrial revolution which will play a leading role in the UK's economic recovery after the pandemic.
"Our world-leading industry is stepping up fast to quadruple the UK's current offshore wind capacity by 2030, which offers significant supply chain opportunities. By the end of the decade, offshore wind alone will be providing well over a third of the UK's electricity - a huge step towards the UK's net zero emissions goal as well as generating massive economic growth".
Harland & Wolff's four sites offer a combined footprint of over 334.6 hectares, with well over 72,000m² of undercover fabrication capacity.
Harland & Wolff is a wholly-owned subsidiary of InfraStrata plc (AIM: INFA), a London Stock Exchange-listed firm focused on strategic infrastructure projects and physical asset life-cycle management.
By Jake Frith