Cammell Laird has awarded Kongsberg Maritime a contract to be the primary supplier of the scientific research and mapping equipment for the British Antarctic Survey's new polar research vessel.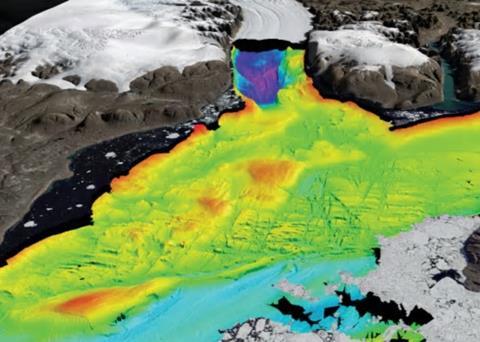 The RRS Sir David Attenborough is owned by Natural Environment Research Council (NERC) and is currently under construction at the Cammell Laird shipyard in Birkenhead in the Port of Liverpool City Region.
David Vaughan, director of science at British Antarctic Survey, said: "The RRS Sir David Attenborough will be a state-of-the-art multidisciplinary science platform and the UK's largest and most advanced research vessel."
He added: "It will enable cutting-edge science across a broad range of disciplines (physical, biological and chemical oceanography, marine geology and geophysics, and atmospheric science) required to understand the impact of a changing polar environment on our planet. In so doing it will help maintain the UK at the forefront of polar research."
This new polar research ship build project worth £140m and is due to enter operation in 2019.
The ship will aim to have greater endurance and enable longer voyages, which coupled with the use of helicopters will ensure significantly greater geographic coverage.
Enhanced coverage will open up new locations for science and will clearly demonstrate and reinforce the continuing British presence in Antarctica and the South Atlantic.
The RRS Sir David Attenborough is will have a length of 125m, a breadth of 24m and draft of approximately 7m.
Its crew compliment will be approximately 30, while up to 60 scientists and support staff will be accommodated on-board, with state-of-the-art facilities.
"We are proud to have been selected to provide such specialist equipment to the British Antarctic Survey's latest vessel, the RRS Sir David Attenborough," said Peter Bennett, business manager subsea (UK & Ireland), Kongsberg Maritime.
He added: "Our systems will support the important scientific missions carried out by the UK in polar regions, helping to further understand the effects of climate change and how the global community can address them."
By Alice Mason