UK based Kort Propulsion has signed two new contracts with Tor Marine, an affiliate of TOR Group from Tuzla, Turkey, at Seawork International.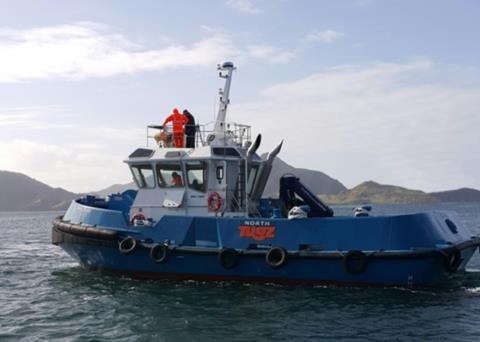 The new contracts, which were officially signed by both parties at Seawork 2016, are for two 27m pilot boats, delivering 2680kw with a contracted speed of more than 16 knots and a 16M Workboat with 12T Bollard Pull.
Macduff Ship Design has been appointed to produce the designs for both vessels. Tor Marine won the contracts to build these vessels in its well-appointed shipyard located in Tuzla, Turkey, for a prestigious Middle East owner. The vessels are scheduled to go into operation at the end of 2016.
This new contract continues the successful relationship between all three companies, with vessels delivered including 30m ASD Tugs, 15m general service boats, a 45m offshore security patrol boat, three 19m steel pilot boats, a 15m dive boat and two 15m waste management boats. All of these vessels are for Saudi Sea Port Authority and Aramco contracts.
Kort Propulsion provides powering and performance data calculations for all of these projects. This has proven to be a valuable asset for both shipyards, boat builders and vessel designers.
The three companies have been working closely together since 2009 on numerous contracts and tenders. Together they offer their clients bespoke, modern, trendsetting, high quality and competitively priced vessels.
By Anne-Marie Causer