According to Kristian Gøbel of Nautisk, onboard software developers should ask 'what features do you never use?' as much as ''what do you like?''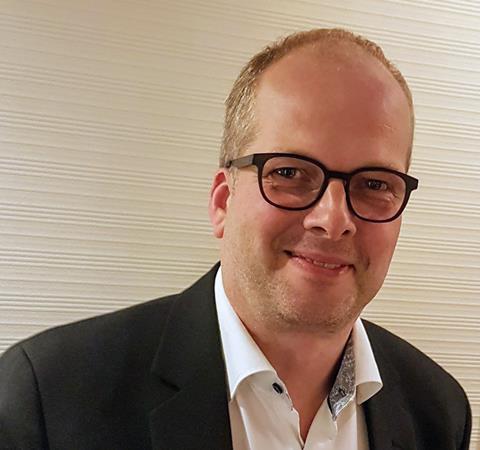 While merely an annoyance on a land-based PC, these 'extras' can be overwhelming for someone who isn't software savvy and doesn't even have the leisure of sitting at a still, unmoving desk.
"So, back in 2007, in the early days of digital navigation, we looked at existing products and asked, do people want all those menus and choices? Can we make it easier?"
Change, he said, was always (literally) part of the programme, "as I knew we'd get it wrong", the first time. "Of course on the original version of Neptune we implemented features that were unnecessary, but we quickly got feedback, 'we don't need this, we're missing that'." Quite soon, Neptune started to evolve. Even now, Nautisk's ideal development is not just 'a piece of kit' but a responsive system "that's close to a living thing", said Gøbel.
Despite being smitten by IT from the tender age of 10, he's thought hard about "the natural way of doing things", which, frankly, isn't always to switch on a PC. For example "we put the boat's documents on something that can be picked up off the shelf and read just like a book": the result, Navitab, keeps a vessel's papers up-to-date and compliant while still allowing the crew to scribble notes in the margins with a pen tool.
This 'easy-to-access' idea has blossomed into other concepts: for example, making ECDIS systems available on a hire basis for pennies a day, "as a lot of workboat owners might not want to spend the money on an older boat".
Still, there were a few knotty issues to overcome on the way to simplicity: "Connectivity - getting the data to the vessels - gave us many worried nights. Surprisingly, we found our competitors had the same problem," he explained. "Standard protocols just weren't good enough." So, the team decided to dig in and created their own. It took around a year - but they have stood the test of time "and are still in use today", added Gøbel.
There's still a lot of fun to be had in really imaginative developments. Gøbel recently helped Nautisk release an 'augmented reality' Naviplotter app onto the leisure market rather than within the commercial sector's stiff rules, "just so that we could play with it more".
"You can look through your phone, tap on an object on screen – a boat for example – and all kinds of information about it will pop up," he says. It can also highlight where you are in relation to your planned route, what will cross your path, and paired with a tiny, infrared camera that slots into a phone port, "it's sensitive enough that you can 'see' a bridge or construction from the residual heat traces."
So, while it's not a commercial system, "I think it's a useful additional tool for workboats", says Gøbel.
By Stevie Knight