KVH Industries has expanded its AgilePlans offering with a regional solution for smaller commercial vessels.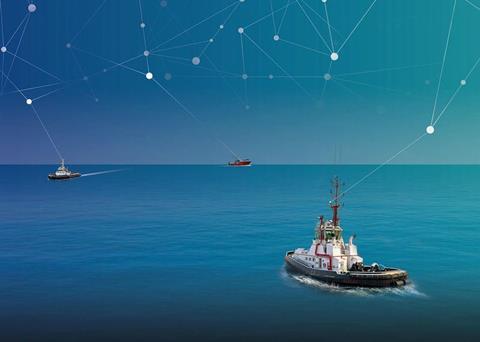 AgilePlans Connectivity as a Service (CaaS) is now available as a regional offering using KVH's 37cm TracPhone V3-HTS antenna. With data speeds as fast as 5 Mbps down/2 Mbps up, the TracPhone V3-HTS is designed to enable fishing vessels, workboats, and smaller commercial vessels to leverage fast and reliable Internet connectivity. The service includes new rate plans with no overage charges.
"There are more than 350,000 fishing vessels that are over 12 meters in length. The vast majority of these vessels have no ability to connect once out of sight of land. We intend to change that with this new offering," says Mark Woodhead, KVH's executive vice president for mobile connectivity.
"As the pace of maritime digitalization accelerates, we wanted to ensure that smaller commercial vessels could take advantage of the all-inclusive, no-commitment AgilePlans offering, which has proven so successful for commercial fleets worldwide."
Combining tech
The AgilePlans Regional service complements the AgilePlans Global service, which is paired with the 60cm TracPhone V7-HTS (with data speeds as high as 10/3 Mbps down/up) and the 1m TracPhone V11-HTS (with data speeds as high as 20/3 Mbps down/up), making AgilePlans available throughout the maritime market for commercial vessels of all sizes.
AgilePlans is a CaaS subscription-based model offering a comprehensive solution, including high-speed connectivity with unlimited email and texting via KVH's mini-VSAT BroadbandSM HTS network, TracPhone hardware, free installation in as many as 4,000 ports and locations, cybersecurity protection and KVH OneCareTM maintenance.
By Rebecca Jeffrey