René Kolman, secretary general of International Association of Dredging Companies (IADC) will be presenting two papers at the World Dredging Congress (WODCON) XXI, which takes place at the same time as Seawork in Miami USA.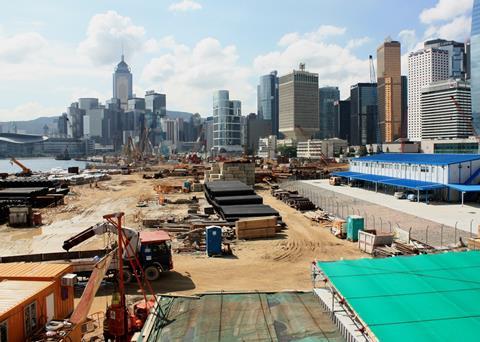 The first paper, 'Land reclamation: A viable alternative for port cities', will highlight the opportunities reclamation can provide to port cities by using a cost-benefit analysis through case studies. The second paper will be 'Ecosystem services: Framework for an integral decision in maritime projects'. Kolman will present the concept of ecosystem services (ES) and how the dredging industry can make use of ES in project planning in order to quantify and measure the impact that maritime infrastructure has on the environment.
World Dredging Congresses (WODCONs) are organised once every three years by WODA, the World Organization of Dredging Associations. WODCON XXI is being held at the Hyatt Regency Miami from June 13-17, 2016. The conference will showcase around 120 technical papers over three days covering all aspects of dredging and maritime construction.
Meanwhile, the IADC and UNESCO-IHE (Institute for Water Education) have renewed their Memorandum of Understanding (MoU) to continue their good working relationship.
René Kolman and Dr. Johan Aad van Dijk, business director of UNESCO-IHE, signed the MoU on 21 April, 2016. The renewed memorandum serves as an agreement for initiating, coordinating and promoting activities between the two organisations.
This includes the annual one week Seminar on Dredging and Reclamation that IADC offers at UNESCO-IHE. IADC has collaborated with the latter on this seminar for the past two decades, with the next edition taking place on 20-24 June at Delft in the Netherlands.
Both partners will also work together in the continuation of the education and training of engineers related to the dredging and marine sectors.
By Larz Bourne