Swedish low current tidal energy developer Minesto has contracted UK firms Holyhead Towing Co and Turbine Transfers to develop a launch and recovery system for its Deep Green 10MW subsea project in the Irish Sea off the Welsh coast.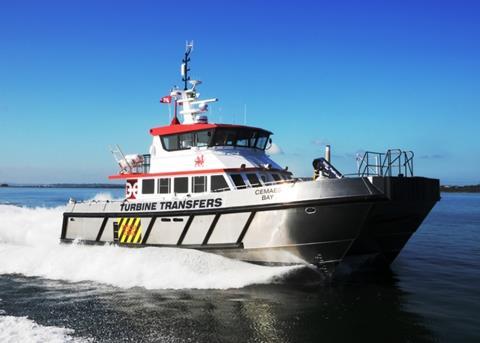 Holyhead Towing and sister company Turbine Transfers will be responsible for developing the launch and recovery system [LARS], for the launching and recovering of their subsea assets. As well as working with Minesto to break new ground in developing the methodology – the Anglesey based companies look forward to developing a long-term relationship with Minesto, in order to support and develop the ongoing offshore operations with their specialist workboats.
Dylan Jones, General Manager of Turbine Transfers commented. "As a progressive market-leading company, we are thrilled to be involved in the development and support of this revolutionary technology. A great start to the New Year, it is welcome positive news for us, as well as for the wider community – the investment has the potential to have the coastal waters off Anglesey recognised internationally as a major subsea energy site."
Minesto's power plant is applicable in areas where no other known technology can operate cost effectively due to its unique ability to operate at low velocities. The technology 'flies' multiple underwater 'kites' in figure of 8 patterns to increase the flow through each kite's turbine generator.
By Jake Frith