A team of legal specialists at UK law firm Andrew Jackson has published an essential guide to crew and passenger personal injury claims for owners and skippers of vessels, and those who deal with claims at brokers, insurers and P&I clubs.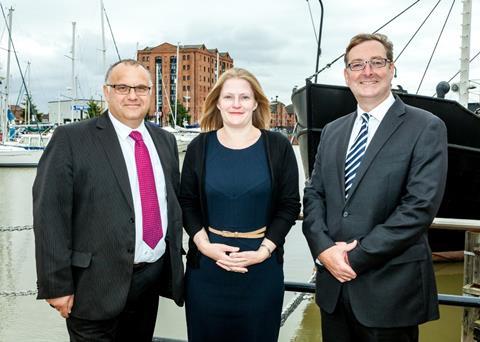 The guide's author, personal injury law specialist Sarah Pether, who has over 13 years' experience of handling PI claims, explains: - "Ship owners and insurers often ask 'what should I do following an incident?' or 'how do I try to prevent an accident?' The guide is designed to provide an essential overview of practical considerations that ship owners and insurers should take into account following an incident on board that results in death or personal injury. The guide is full of practical advice and tips on tactics – essential if you're dealing with the initial stages of a claim."
The guide also covers key updates including information about preservation of evidence, liability for injury claims and exaggerated and dishonest claims.
In addition to civil claims, such incidents can give rise to health and safety investigations by flag and port state authorities, as well as the police. Partner Andrew Oliver, who has considerable experience in dealing with the immediate aftermath of such incidents, has also contributed to the guide, covering issues such as safety auditing and preserving legal privilege during an investigation. His specialist knowledge includes protecting the interests of officers, ship owners and insurers, interviews under caution, together with advising during MAIB and MCA investigations and attending coroner's inquests.
Senior partner and head of shipping, Dominic Ward, also has many years' experience in ports and harbour law and pilotage issues, and investigating shipping collisions.
Sarah concluded: - "We offer a seamless approach to casualty investigation and can help owners and insurers deal with both the civil and criminal law consequences of such incidents in a streamlined and cost-effective way. We ensure that legal privilege is preserved, which helps to reduce the stress inevitably experienced by all those involved when something goes wrong."
To request a complimentary copy of the guide please email Anthony.Tarpey@andrewjackson.co.uk or call 01482 325242 to speak to a member of the shipping team.
Andrew Jackson has an emergency out of hours contact number if there is an incident outside of normal working hours which is 0870 129 6014.