A high-intensity LED strobe that provides brighter light in all directions for clear marking of a man-overboard site has been launched.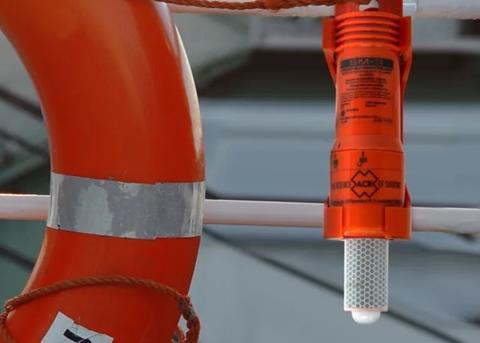 Lightweight, compact, and durable, ACR Electronics' SM-3 Automatic Buoy Marker Light provides 360- degree visibility for approximately two miles. When thrown in the water, the SM-3 automatically activates and rights itself to float upright in all conditions, strobing for over 24 hours at -1oC (30oF) on two user-replaceable AA L91 Lithium batteries, with a minimum light intensity of over 3 candelas from the ultra-bright LED lamp.
Mikele D'Arcangelo, vice president of global marketing and product management for ACR Electronics, said: "With its small size and rugged design, the SM-3 sets the industry standard for buoy lights. Our SM-2, and now the updated SM-3, is well proven as the most effective product of its type for the commercial marine sector and any application needing a reliable COB light.
"Strobing with brilliant flashes at a rate of about 60 per minute to clearly mark a crew-overboard site, it is designed to keep shining when needed the most so that it can be sighted easily by rescuers or fellow crew."
Housed in a UV resistant polycarbonate case, the SM-3 is supplied with a mounting bracket, made of the same durable material as the light itself, to keep it secure in the roughest of conditions, but easily accessible in an emergency situation.
By Rebecca Jeffrey