The Thames Class Lifeboat Trust is a new charity set up to refurbish an ex-RNLI lifeboat which was built in Lowestoft, for use as a community resource and youth training vessel.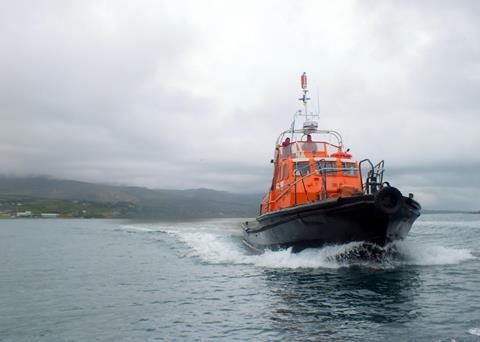 The vessel, Rotary Service, is both part of Lowestoft's ship building heritage, being one of only two of its type, both built in Brooke marine in the 1970s. But the vessel is also part of Dover's maritime history, having been stationed at the port from 1979 to 1997.
"Thanks to generous charitable donations we purchased the vessel in Ireland and at great cost returned it to Brooke Marine, where it is hoped it can benefit the local area once more, preserving the memory of the yard and staff who built this vessel and those like it," said Thames Class Lifeboat Trust chairman, Scott Snowling.
In future, the vessel will also be used by the Trust to give young and disadvantaged people the chance to learn maritime skills.
In addition, the Trust also intends to operate the vessel giving businesses, organisations and individuals the opportunity to use the vessel for team building exercises and seamanship training, with fully qualified instructors and crew.
Industry partners involved in the project include KPM-Marine which donated a full suite of Predator bilge pumps, engine strainers and various ancillary items. Clements Engineering also donated brand new propellers and shafts for the vessel in an effort to improve the vessel's range and fuel efficiency.
But the Trust still needs to source new engines and tackle the task of replacing the two Detroit 8v71 Diesel engines which are in very poor condition.
By Anne-Marie Causer