Moteurs Baudouin will be showing its innovative Selective Catalyst Reduction (SCR) system on its range of engines at SMM 2018.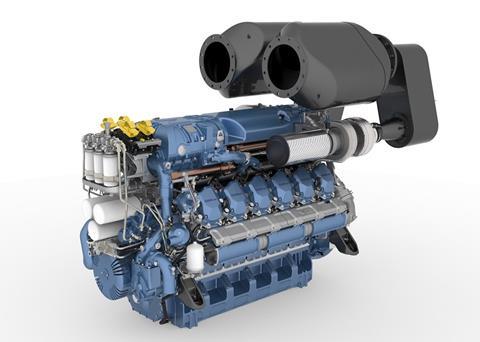 According to the French manufacturer, these engines fully comply with the latest IMO and EPA standards defined for Emission Control Areas and US waters, exceeding the minimum requirements in every category.
Baudouin also claims its SCR system is smaller, lighter and more flexible than most solutions available on today's market, reducing costs and space requirements, while maximizing product reliability.
Baudouin's Advanced Engines with SCR promise: a cleaner engine, without compromising on power, up to 2% reduction in average fuel consumption and up to 25dB noise reduction, all with a compact, modular design. The engines are in the process of approval by most IACS Members.
The engines also boast a high degree of installation flexibility: customers can choose to place the tank, pump and cabinet up to 60m away from the catalyst. The system can be installed over the gearbox, over the engine, or in a stand-alone configuration which offers exponential options for installation – for total freedom and flexibility with both new builds and repowering projects.
And if assistance is needed, Baudouin are also on hand to offer full design support to integrate the system. They can provide advice on mounting, materials, storage, maintenance and more – making it an easy solution to purchase and install.
"With the introduction of the stringent EPA Tier IV norm, the past two years have seen new challenges for the marine world," says Sébastien Peyron, the company's Head of Product Development.
"Our aim with our optimized Selective Catalyst Reduction System has been to exceed the stringent requirements of both IMO III and EPA Tier IV standards, offering Advanced Engines that will deliver not just today, but in the future too."
Looking ahead, we know global regulations will continue to restrict emissions. But one thing is for sure; Baudouin engines have the future-proofing and technology to be the number one choice in the industry.