Seawork Connect exhibitor Manor Renewable Energy has employed its first local offshore personnel in Taiwan for their work on the Yunlin offshore wind farm.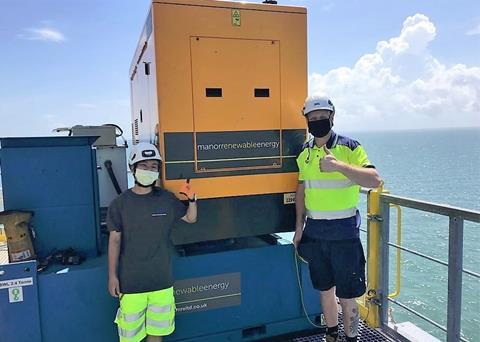 Ying Yuan Liu recently joined the offshore project team based in Budai, supporting MRE's temporary power provision as an Offshore Refueller.
Ying Yuan Liu joins MRE from a background in the renewables sector, previously working as a GWO instructor at a training centre in Taichung; this will be her first offshore role.
Ying Yuan commented, "It's great to get offshore and finally experience working offshore in its true environment. It's a pleasure joining the MRE team and having the opportunity to grow my knowledge of the offshore wind sector in Taiwan."
Brett Smith, General Manager at MRE said, "We are delighted to welcome Ying Yuan to Manor Renewable Energy as a valuable addition to our team in Taiwan, where she will support our expanding activities in this important region; we have no doubt she will be a huge success in this industry."
Manor Renewable Energy Ltd was established in 2013 and has rapidly become recognised for their knowledge and experience in delivering temporary power and engineering solutions offshore; based in Portland, UK they provide and deliver experienced teams of engineers and marine specialists for a range of support services to the offshore renewables sector.
Connect with Manor Renewable Energy at Seawork Connect from the 5th to the 7th October.