Integrated lifejacket lights are long-life light signals attached to the jacket that can be activated either manually or, as with Daniamant's new W4-A, by submersion in water.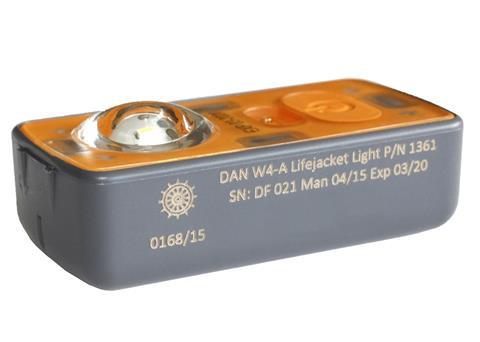 Once lit, the device will emit a flashing white light for up to 60 hours with alkaline batteries. The extensive run time of these lights can help to signal the location of an unconscious individual, potentially providing a life-saving opportunity.
Daniamant's W4-A is intelligently designed to provide a 'one light fits all' approach, with the device made to be mounted in four different clip types which can be selected to suit the user's lifejacket. Further evidence of the careful design of the product is the usage of modern alkaline battery technology which removes the issue of transport and disposal restrictions and minimises the environmental footprint of the product. The entire device weighs in at only 42g, making it super-light and almost unnoticeable on the wearer, and can be stored at temperatures from -30 °C to 60 °C.
By Jake Frith