Marine robotics development has taken a major step forward in the UK.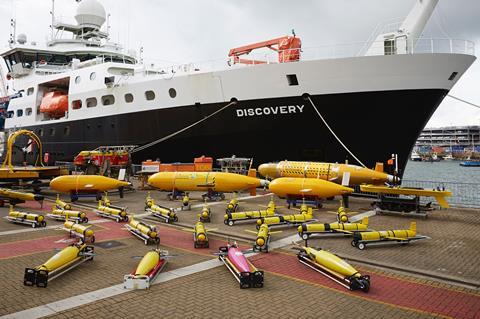 CEbotiX, the UK's national centre for operational development, workforce training and assurance of autonomous maritime technology, has officially launched to make the maritime industry safer, cleaner and smarter.
Setup by SeaBot Group, the centre will initially be based at the National Oceanographic Centre (NOC) in Southampton and will officially open its doors in April 2022, but facilities are available now. These include Maritime Autonomous Systems (MAS) 'in-water' test facilities along the South Coast and in Scotland, workshops, engineering spaces, fixed and deployable remote control centres and a range of autonomous systems, including uncrewed surface vessels, underwater vessels and remote operating vessels.
Ben Keith, managing director at CEbotiX, said: "CEbotiX is on a mission to help the UK move forward faster and together, towards a future of smart shipping. We provide a customer focussed service, by bringing together all stakeholders, including technology developers, vessel operators and regulators, into a national eco-system, to ensure the UK retains and extends its world-leading position in the maritime domain."
Subsea Craft , one of the companies behind the CEbotiX consortium, will provide two high-class testing facilities in Portsmouth and Portland to those using CEbotiX. The company will also support on development, training, testing and assurance of autonomous technology.
Alongside this, CEbotiX will begin to offer a range of short courses and apprenticeships to upskill current and future generations of seafarers to be capable of controlling MAS.
Finally, the company will look to be a global standard-setter for technology in the MAS space, being the go-to certification centre for testing AI software and the digital twins that underpin MAS programmes, using the 'synthetic environment' facilities on offer by the centre.