In the UK's 2020 budget, the government announced that many sectors will lose their entitlement to use red diesel from April 2022.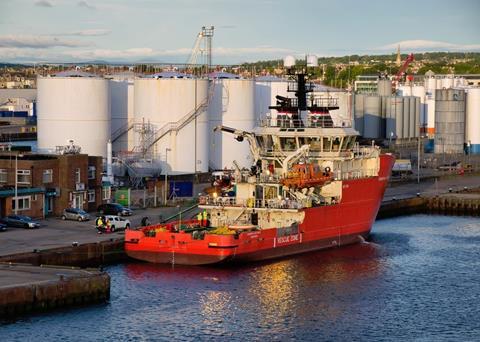 This benefit currently cuts duty rates by a significant 80% per litre. The reforms support the UK's bold environmental commitments to improve air quality, champion greener fuels, and achieve net zero carbon emissions by 2050.
Organisations across the maritime industry must now make plans to replace red diesel reserves with white diesel or HVO biodiesel, a complex process that involves tank cleaning, line flushing, and the uplift of red diesel to make way for onward fuel.
Beth Esau, Marine Contracts Manager at Adler and Allan, encourages organisations to understand their assets, future-proof their maintenance programmes and take immediate – yet measured – action.
With countless companies relying on red diesel to power cranage and shunting vehicles, as well as onboard lighting and refrigeration units, the upcoming changes present a sector-wide challenge: balancing environmental requirements with rising costs and the risk of operational downtime. However, treating the new mandate as a standalone switch in fuel supply is a lost opportunity.
The legislation is a turning point for marine and landside operators, demanding not only a hands-on review of assets, but also a high-level rethink of overall efficiency. Supplementing the new directive with a ground-up portfolio survey – guided by a qualified environmental risk consultant – offers a unique chance to unlock cost savings and efficiencies, while implementing measures to boost the resilience, lifespan, and ongoing performance of infrastructure.
As a first step, an environmental specialist will carry out a practical audit of assets to gauge their condition, potential pollution hazards, and the recommended plan for fuel uplift and fulfilment. Key actions are likely to include full tank inspections to assess structural integrity, comprehensive cleaning and removal of red diesel residue to prevent fines (and cross contamination), and responsible fuel disposal in line with current compliance laws. Tailored follow-up consultation will focus on top line business goals and theorganisation's long-term environmental risk strategy, investment, and timeline.
Following a government consultation, the finer details of the red diesel reforms are yet to be revealed, but Adler and Allan argues that prudent businesses will begin the planning process now. Working with an experienced professional will help with the pressing task of red diesel replacement – and navigate your organisation's best, most beneficial route to lasting environmental compliance.